Success Stories . . . . . . . Our Ed Rocks Sponsors
Ed Rocks has been an absolutely amazing experience.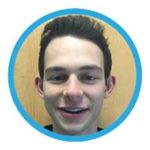 It has allowed me to fully realize a whole altruistic part of myself that I barely knew existed. When I started participating in the program, my belief was that I would just be helping someone else. Now, my most genuine sentiments are that two people get helped when someone sponsors in the Ed Rocks program: the sponsor and the child. I truly feel like I'm a global citizen".
Jesse 17 years old
Sponsoring for 2 years
Because of my experience with Education Rocks,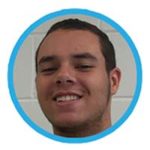 I found a passion within me to help others. This led me to take on a leadership role within my school where I constantly volunteer my time for the benefit of others. It feels so empowering. That's the kind of person I will continue to be in my life".
Brandon 18 years old
Sponsoring for 2 years
Being a part of Education Rocks has been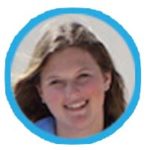 a life changing experience for me. I have learned so much about myself and I have transformed as a person. I've become more independent, confident, selfless and more aware of the world I live in. It makes me happy to make someone else so happy".
Lily 15 years old
Sponsoring for 4 years
Education Rocks has made me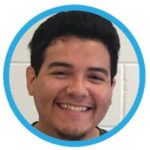 into someone I never dreamed possible. As the phrase goes, "I grew out of my shell". I used to keep my thoughts and feelings to myself. I didn't have a lot of friends because I didn't reach out to others. When I got involved with Education Rocks, my heart grew bigger. I opened up to others. Now, I have an Education Rocks family and my life has changed for the better. One Tribe"!
Mario 18 years old
Sponsoring for 2 years
Being a member of Education Rocks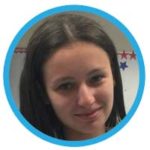 has given me a different perspective on life and made me realize how important giving back really is. There is no greater feeling than knowing a child's life is forever changed because of me".
Julia 17 years old
Sponsoring for 4 years
I can make a difference from thousands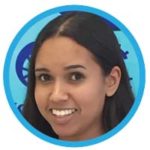 of miles away and make someone's life better. I am capable of bettering the world even though I'm just one small person."
Samantha 17 years old
Sponsoring for 2 years
Success Stories . . . . . . . Our Balinese Students'
This past June my father died suddenly and left us with very little.

My mother had just had my little brother who was 3 months old. We were all really scared. We didn't know what would happen to us. Our village leader brought us to the Education Rocks staff. They welcomed us and promised us that a student in America would work hard to raise money so we could go to school. My mother is a helper and takes any kind of work to make income for our family. Many weeks she makes nothing. I am so happy that my Mother does not have to worry about finding money so we can go to school. I will study hard to be a success to help my family and make my mother proud.
Ni Luh Mia Listiawati
I have been part of Education Rocks since 2011.

I wrote the Ed Rocks team a letter explaining that i wanted to go to school but my parents couldn't afford to send me. Every day I would bring a book with me and go to the river with my father, where he would gather river stones to sell. I tried to avoid getting bit by river crabs while I was teaching myself to read. I am very determined to get an education. I have learned to read, write, and speak English. Today I have a dream of becoming a flight attendant! With the support of Education Rocks I can make my dreams come true.
Valentina
I am so happy every year when the people from Education Rocks come to my village.

My mother tries her best but after my father died she was not able to keep me and my sister in school. Because of my Education Rocks sponsor I am able to continue to go to school so I can get a diploma. My house is of simple means, made of cinder blocks. I have always slept on a plastic mat on the hard floor. This year I was surprised when Education Rocks staff came to our compound with a new mattress, sheets, blankets and pillows. Because of my sponsor raising extra money I have a new bed! No more floor! My sleep is better so I am ready to go to school and learn! Sometimes I'm so comfortable that it's hard to get out of bed! I love being in the Education Rocks program.
I Pande Ketut Widana Putra
There was no chance I was going to be able to go to high school

since my father works the rice fields and our living conditions were poor. I met the Education Rocks team in 2009, two days before high school classes were going to start. I was shocked that someone who didn't even know me would be willing to pay for me to go to school. As I look back, the moment I met the Ed Rocks team my life changed. I didn't have to follow my father into the rice fields! I finished high school and continued into University. I worked hard to receive my diploma and I am now certified to be a teacher of religion in Bali. I'm also proud to say that I am the first child the Education Rocks program started with and I have seen the positive impact it has had on me and other kids in my village.
Kadek Oka
Here's what Parents, Teachers & Administrators are saying about Ed Rocks
Through the Education Rocks program,
our students have helped hundreds of underprivileged children in Bali, Indonesia to receive the priceless gift of an education and a chance to have a better life. It has truly been a remarkable partnership thathas benefited children in Bali as well as the participating students at our school".
Robert Stone
Headmaster American Heritage
Education Rocks teaches kids the importance
of empathy. Too many of our kids today do not know how to empathize. This is an essential trait that is needed in our kids to be productive kind citizens."
Keith Oswald Chief Academic Officer
Palm Beach County Schools
You start this program motivated by the desire
to help kids in need. But what you don't expect is how much your own child benefits from it. I have watched my children become inspired to do better and be better, becoming a part of something much bigger than themselves. They are transforming into change-makers before my very eyes".
Laurie O'Neal
Parent
My kids are making dreams of attending school
come true one child at a time while at the same time learning through their own efforts that they can and do make a difference. We are actively
transforming children from citizens of their community to citizens of the world".
Marci Fox PhD
author of Think Confident and Be Confident for Teens and parent of Education Rocks sponsor
Education Rocks has shown my children
that everyone in the world is not as fortunate as they are. It has taught them that everything in life is not guaranteed, even an education. By raising $365, my
children are securing an education for their Balinese children, so they can have the opportunity for a better life for themselves and their families. Education Rocks has given my children a sense of purpose in this great, big world by allowing them to become global citizens."
Robin DeStefano
Parent
Teens from traumatic and impoverished backgrounds
often feel powerless. Education Rocks empowers them to enact real change in the lives of those whose situations may be even more dire than theirs. This helps them to realize the power they have to make changes in their own lives and for their future. They realize they can be heroes – to children across the world and to themselves. Their mentalities change from those of victims to victors".
Suzanne Williamson
Boynton Beach High School Teacher
I have witnessed the lives of our AHS students
changing as they recognize that they make a difference in the world. Seeing their faces when reading letters from their Bali child is the most rewarding time for me as an advisor"
Hope Gheorge
American Heritage School Ed Rocks Advisor